The Latex Pillow is targetted on being the next revolutionary product in the market as it has been made with the use of the latest technology in order to suffice various needs of the customers. This product can be used to create an impact in the pillow manufacturing industry as it contains special features that make it unique and conspicuous among other products.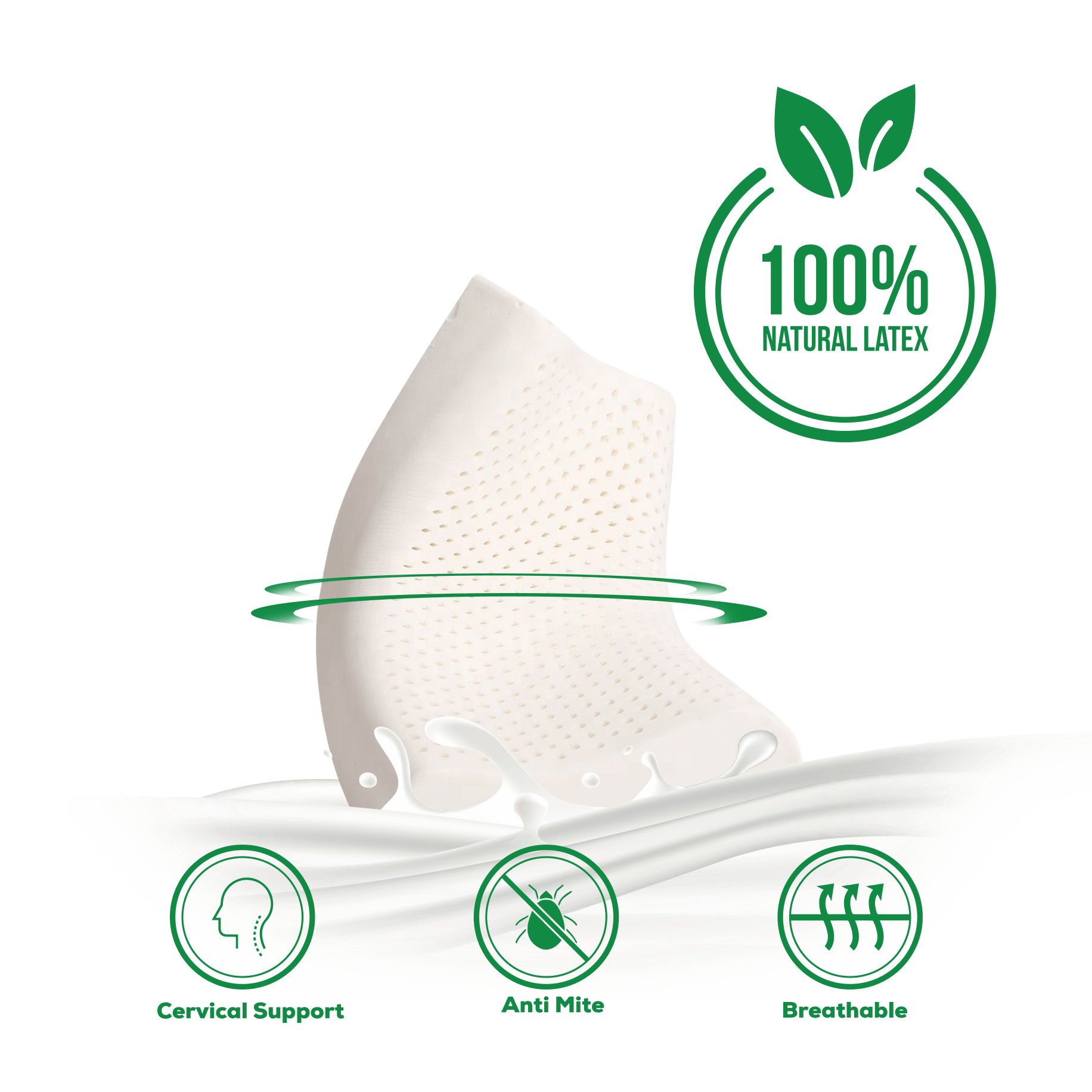 Why choose Latex Pillows?
Natural Latex
Due to our products being made using natural latex, they are environmentally friendly, provides a great aroma & are resistant to dust mites.
High Elasticity
Our pillows are high in elasticity which gives it the capability of not becoming hard or deformed. This accuracy in production has prevailed over 10 years.
Air-Circulation
Our pillows are comprised of breathable interconnecting air cells that maintain a comfortable sleeping temperature.
High Density
Our products are of high density with the capability of rebounding quickly. Thus it denotes the detailed focus on quality.
Perfect Softness
Our pillows are formed with the use of natural latex and by tech-savvy machinery in order to provide extra softness for the user's skin.
Cervical Support
The high quality of our pillows ensures that the user's neck is given the proper support when sleeping and no pain will be caused by its use.
Exporting Worldwide!
We are a vertically integrated company that does our own farming, processing, manufacturing, producing and exporting processes. At present we export to Australia, Germany, Sweden, Korea, Maldives, Russia & India.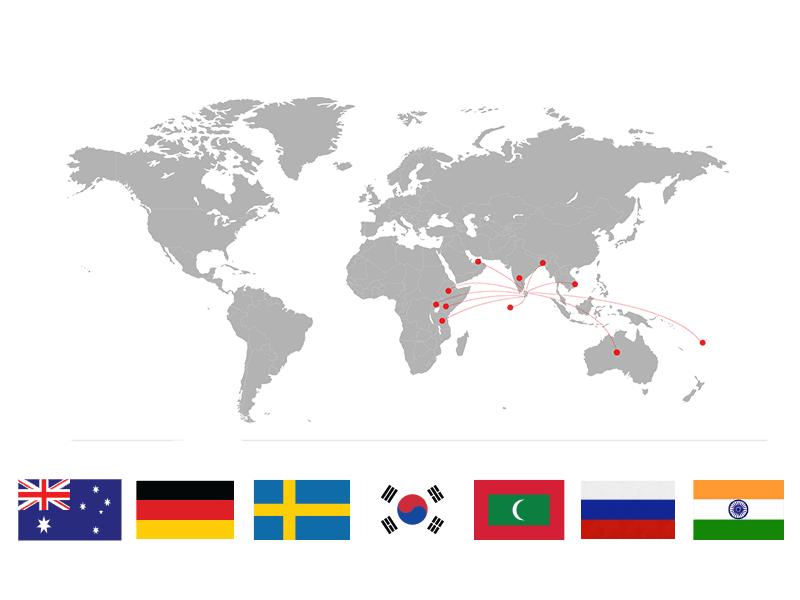 Farmers
Manufacturers
Exporters

Distributors

Wholesale & Retail
Manufacturing Capacity per Day


testimonials
Mr. Stephan Rodrick
" Latex pillows are truly exceptional! They have many innovative features that attract consumers. It is one of the best products that I have come across! "
testimonials
Mr.Paul Hiddleton
" Latex pillows are a great market pick! They are very different from the ordinary pillows and the best part is that they are suitable for any climatic condition! "
testimonials
Mr. Steve Mctomney
" I have not come across a pillow like the Latex pillow! It is very soft and comfortable! It has many great unique selling points that make it the ideal product to suit customer demands. "
testimonials
Mr. Mike Young
" I always value innovative high-quality products and the Latex pillow is definitely in my choice of preferred criteria! It has many amazing features like being dust mite resistant which is incredible!"
testimonials
Mr. Zane Isabis
" I have gained many benefits from selling the Latex pillow because since it is a very high-quality product my reputation in selling the best products around also has been polished. "