|

The backbone of Natural Latex USA
Suyamas International (PVT) Ltd
Suyamas, the mother company of Natural Latex USA, is one of the largest Spring Mattress suppliers in Sri Lanka. It is a well-established firm that has earned a great reputation due to the high-quality of its products. It engages in manufacturing Spring Mattresses as well as exporting its products to countries around the globe. Being entitled to a 60% market share in Sri Lanka, Suyamas continues to bring the mattress industry to a whole new level.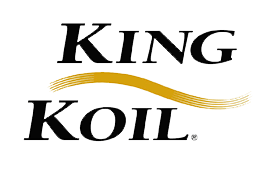 |

Globally Popular Mattress Brand
King Koil
Since 1898, the world famous brand King Koil has progressed in manufacturing high-quality mattresses & supplied its products to over 10 million hotel rooms. At present, it holds the prestige of being the only brand that has been recommended by FCER (The Foundation for Chiropractic Education & Research) & ICA (International Chiropractors Association) for manufacturing comfortable mattresses. In the hospitality industry, King Koil also serves as the most preferable bedding brand to clients around the globe. King Koil always targets on supplying innovative products with advanced bedding technology in order to grant its end-customers with extreme comfort.
Perfect Posture Orthopedic
|

Comfort packed in a mattress
Laura Ashley
Laura Ashley is one of the leading mattress brands in the market that has been crafted to denote luxury while providing essential support needed to obtain a good night's sleep. Laura Ashley provides the chic pampering you seek in a mattress. The range of Laura Ashley mattress products are conspicuous for their individual qualities such as temperature regulation, a rapid response foam, individualized support and conforming encased cells.
Speciality Of Our Mattresses
Ultra Soft

High Flexibility

Smooth Surface

Posture Support

Innovative products

Suitable for any climatic condition